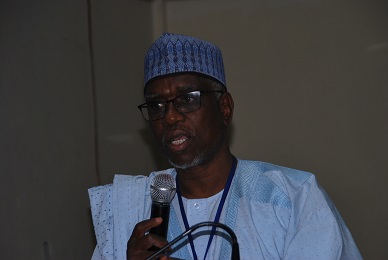 As part of the repositioning and revitalisation of university education in Nigeria, the National Universities Commission (NUC), has unbundled Mass Communication as a degree programme into several separate degree programmes, thereby, making Mass Communication to be a full Faculty.
The unbundling of the programme which is among the recent major reforms by the Commission, is to meet current demands in university education in line with global development and best practices.
According to the Executive Secretary, Professor Abubakar Rasheed, some of the new programmes and departments to be domiciled under the Faculty/ School/College of Communication and Media studies would include, but not limited to the followings:
•           Journalism and Media Studies
• Public Relations
• Advertising
• Broadcasting
•           Film and Multi-media studies
•           Development Communication studies
•           Information and media studies.
The Executive Secretary highlighted that the Commission would continue to remain focused on initiating massive reforms in the university system.
He said that the reforms which included curriculum reengineering, introduction of new programmes, unbundling of some programmes, research and innovation among others, were aimed at overhauling the Nigerian University System (NUS), to be in line with 21st Century requirements.
While addressing newsmen during the end of year press briefing on the state of university education in Nigeria, held last December, Professor Rasheed also informed that the reforms in the NUS were part of the Commission's commitment towards ensuring quality university education in Nigeria.
He pointed out that, "At NUC, we are staying focused to our Vision and Mandate. We are helping universities to build strong programmes, encouraging them to be innovative and carrying out our quality assurance functions on all their activities effectively".
The unbundling of Mass Communication programme was as a result of the recommendation by stakeholders and professionals at the national conference that finalised the draft on review of Mass Communication curriculum facilitated by Bayero University Kano (BUK), held in February, 2018.
Bayero University Kano with the support of McArthur Foundation had championed the unbundling of the programme and had earlier been given approval by NUC to establish Faculty of Communication.
It was observed that Bachelor's degree in Mass Communication was overloaded and current global developments have shown that running a single degree programme that covers all the different aspects of Mass Communication.
Participants at the conference were drawn from the academia, relevant regulatory agencies, the industry, professional bodies and international agencies.
The draft Benchmark Minimum Academic Standard (BMAS) had been developed for the new programmes which are under review.
The new programmes would take effect as soon as they were validated by a committee of academics professionals and practitioners.