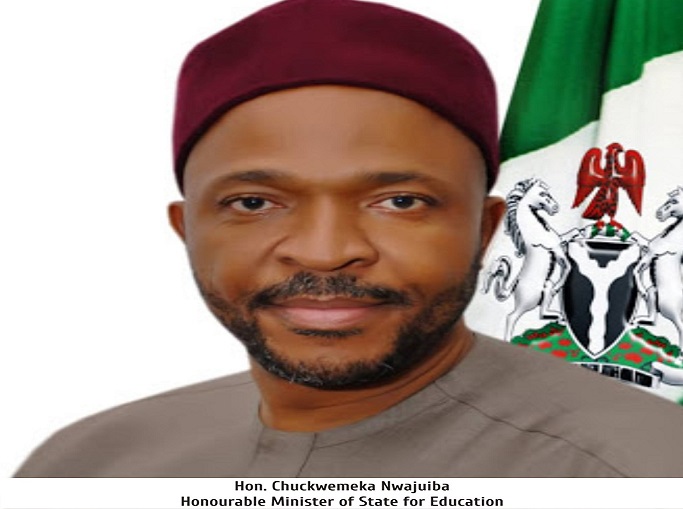 The Federal Government has said that there was no plan to reopen schools now "as it is not yet safe to do so."
The Honourable Minister of State for Education (HMSE), Chukwuemeka Nwajiuba, said this in Abuja last week during the daily briefing by the Presidential Task Force on COVlD-19; describing as fake, reports that the government would reopen schools on June 2l.
He said, "Any reopening of schools would involve the advice of experts on when it is safer to do so. This is to avoid the mistake of shipping the students in and out of school."
The HMSE said the ministry would not lead Nigerians into danger just because it was in a hurry to reopen schools.
He said that government would not want to experiment with Nigerian children, adding however "that the Ministry was planning to bring those that would be exiting from Junior Secondary to Senior and those writing the West Africa Examinations Council to write their examinations."
Going by COVID 19 pandemic, the FG, however, was waiting for the interstate lockdown to be eased so the children could move to write their exams in their schools in different parts of the country.
In his contribution, the Secretary to the Government of the Federation and PTF Chairman, Boss Mustapha, adds that Nigeria would not hastily reopen schools in order to avoid severe consequences that happened to other countries.
He gave the example of South Korea which reopened the schools and had to shut them again when cases spiked.
He also cited the recent case of Israel that also reopened the schools and shut them again. This, therefore compelled the federal government to learn from what's happening in other countries.
The SGF said the southeast was not doing much testing and as such the taskforce could not understand the extent of the spread of the virus there to enable us make for adequate p1anning and provisions.