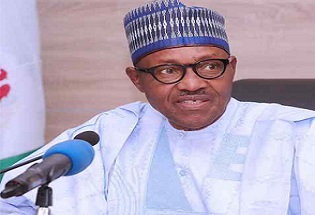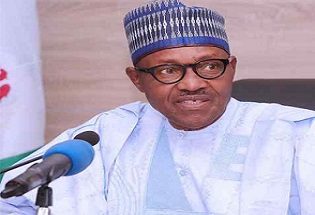 President Muhammadu Buhari has revealed that government investment in the education sector through various interventions far outweighed budgetary allocations.
In the Visitor's speech at the combined Convocation Ceremony of Federal University Otuoke, he said that the criticism of inadequate funding of the sector based on percentage of national budget allocated to the sector was unjustified.
The President who was represented by National Universities Commission's Deputy Executive Secretary, Academics, Dr. Suleiman Ramon-Yusuf, clarified that government had various investments and intervention programmes outside budgetary allocations as part of commitment towards development of education especially at tertiary level. He cited the massive interventions by Tertiary Education Trust Fund (TETFund), as extra-budgetary noting that the impact of its interventions in Universities, Colleges of Education and Polytechnics could not be denied even by harshest critics of government.
He further stated that another notable investment intervention by government was the establishment of nine Centres of Excellence by Central Bank of Nigeria in federal universities, two of which were personally commissioned by the President at University of Nigeria, Nsukka (UNN) on 24th January and Ahmadu Bello University (ABU), Zaria on 22nd August, 2019.
He said, "I must not fail to mention one of our initiatives in tertiary education subsector aimed at solving the problem of inadequate power supply in our institutions of higher learning-the Energising Education Programme (EEP), an initiative of my administration under the Rural Electrification Agency," he added.
The project he said, was aimed at providing "89.6 megawatts off-grid power that is reliable and sustainable to 37 federal universities and seven teaching hospitals across the country. We are currently executing phase one of the project designed to cut across nine federal universities and one teaching hospital and would benefit 127, 000 students, 28, 000 staff of universities, 4, 700 staff of teaching hospitals as well as power 2, 850 streets".
President Buhari also said that government had already commissioned two of the EEP projects, the first of which was at Alex Ekwueme Federal University, Ndufu-Alike Ikwo (AE-FUNAI). The second, a 7.1 megawatts solar hybrid project at Bayero University, Kano (BUK), was commissioned 3rd September, 2019. He added that the BUK project was the largest in Africa and would provide stable power supply to the university, improve its efficiency and productivity to enable 24 hour functionality of research and technology laboratories in the university.
Speaking on the tripartite mandates of universities: teaching, research and community service as globally acknowledged, he said that it was high time Nigerian universities took steps to establish and demonstrate stronger and more direct nexus between the tripartite mandates and national development. He harped on the need for universities to continue to demonstrate more clearly their relevance to national development, stressing that teaching and learning must culminate in the production of knowledgeable and competent graduates who could contribute meaningfully to national development and global competitiveness.
He advised that "Research activities should be focused on solving real national problems and lead to patents, new processes and production of goods and services all resulting in significant improvement in material condition of average Nigerian and enhancing knowledge economy index of Nigeria with tangible outcomes in terms of global competitiveness. In this regard, government is poised to promote such collaboration through policy interventions among other strategies".
The President, highlighted that curricula was key in teaching and learning for imparting relevant competencies and knowledge, saying that government was aware of the ongoing efforts of National Universities Commission, in collaboration with critical stakeholders in undertaking comprehensive review of the Benchmark Minimum Academic Standards (BMAS) to reform the curricula in all academic disciplines in Nigerian University System. He hoped that the team work would ensure that graduates of Nigerian universities acquired the requisite knowledge, skills and attitudes relevant for national development and global competiveness in the present knowledge economy.
The President tasked universities to evolve innovative strategies for curricula development, evolution of new academic programmes and continue to make deliberate efforts towards intensifying staff capacity building to ensure they were at the frontier of knowledge and had contemporary digital and pedagogical skills of the 21st century.
He charged that the new curricula must proffer solutions to bridge the real and perceived skills and knowledge gaps between labour market expectations and graduates' capabilities.
He further called on FU Otuoke and other federal universities particularly those in the same generation with FUOtuoke to identify specific areas of research focus to emerge as Centres of Excellence. The President noted that being a new university could be of great advantage and therefore should be able to learn from the mistakes of older ones.
On the mandate of rendering community service, he said that government expected universities to intensify engagements with their immediate communities so as to identify and resolve some of the critical challenges militating against sustainable human development.
While attributing unstable power as one of the impediments to attainment of optimum research capabilities in universities, he said, "Let me assure you of my administration's unwavering commitment to continuous
improvement in the quantum of funds available to our universities especially for the promotion of research and innovation as well as infrastructural development, to bolster the impact which the universities can make for sustainable economic development and prosperity".
The Visitor, also urged universities to do a lot more with the available funds, given the economic realities confronting the nation, calling for innovative and transparent management practices in the system. He stressed that funding was not just about quantum of funds disbursed to universities, but also included judicious management of available funds to ensure that more was achieved.
He enjoined Vice-Chancellors as public officers charged with responsibilities of managing universities, to be accountable as they were expected to imbibe the spirit of prudence, value for money, probity, transparency as some of the major considerations in utilisation of public funds in the ivory tower.
The President reiterated that there was absolutely no room for corrupt practices and government would continue to apply sanctions on anyone proven to be culpable.
In her address, the Pro-Chancellor, Senator Gbemisola Ruqayyah Saraki, reminded the graduands of their roles as nation builders and that society expected them to bring positive changes in human development. She said as graduates in the early part of the century plagued by enormous challenges, especially on ethics and values they should also see it as a period of great opportunities created by those challenges.
Charging the graduands further, she said, "You are the ones who will bring solutions to environmental concerns, global warming, conservation of natural resources and development of alternative energy sources, the issues that my generation is only now identifying. You are also the ones that will bring solutions to societal inadequacies, being the true keepers of your brothers and sisters and finding ways of redistributing wealth by ensuring no man was left by the wayside.
She enjoined the graduands to make positive impact with the advancement in technology, stating that the advent of digital technology had taken the society to new dimension.
She, however, advised that Nigerian youths must recognise and be wary of the negative side of all those technological advances especially the social media and the hatred, mistrust and disunity they created.
In his speech, the Vice-Chancellor, Professor Seth Accra Jaja informed that during the combined convocation ceremony of the three sets, 72 students graduated with First class, 462 Second class upper, 503 Second class lower and 84 Third class degrees out of a total number of 1, 121 graduands. Explaining that the ceremony marked the admission of the graduands into what the university tagged as the Entrepreneurial New World Order. He urged the graduands to be innovative in their respective endeavours while pursuing various entrepreneurial opportunities.
Prof. Jaja informed that between 2011/2012 and 2015/2016 academic sessions, the university ran only 12 academic programmes, which he said limited the number of students admitted into the university.
He said that on his assumption of office in 2016, the first major challenge was how to bridge the gap and respite came when NUC, after due resource verification exercise, graciously approved 16 additional programmes bringing the total to 28. This, he said, had helped to minimise the challenge of meeting the university's granting admission to deserving Nigerian youths especially those from the catchment areas.
The Vice Chancellor, announced that the programmes that were not having full accreditation status before his assumption of duty presently had full accreditation.
On the state of facilities, Professor Accra Jaja reported that the federal government had approved the construction of some state-of-the-art lecture theatres, laboratories and offices in the 2018 budget to further enhance quality of teaching and learning in the university, adding that the projects had been executed according to plan.
It would be recalled that FUOtuoke was one of the 12 federal universities established between 2012 and 2013.