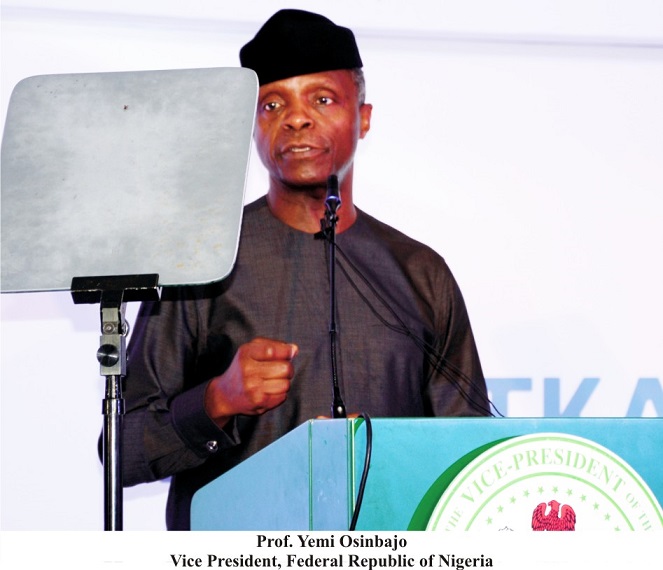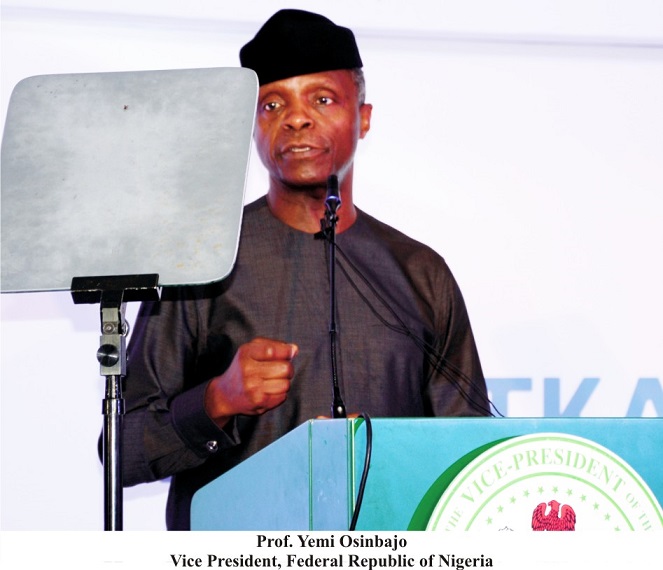 The Federal Government has commissioned the largest off-grid solar hybrid power plant in Bayero University, Kano under the Energising Education Programme (EEP), aimed at providing sustainable decentralized energy to the nation's university campuses.
The Vice-President, Federal Republic of Nigeria, Professor Yemi Osinbajo, GCON, SAN, who commissioned the project said it was the second in the series after a similar one at Alex Ekwueme University, Ndufu-Alike, Ebonyi State.
He said the energise education programme of the government was a project aimed towards providing a conducive learning environment in Nigeria universities in the next four years.
Professor Osinbajo said that as a result, 55,815 students and 3,077 staff of BUK now have access to electricity supply from the university's 7.1 mega watts solar hybrid power plant.
He explained that the EEP project under implementation by the Rural Electrification Agency (REA) focused on developing off-grid dedicated independent power plants and the rehabilitation of existing distribution infrastructure.
"The overall goal is targeted at supplying clean, safe and reliable power to 37 federal universities and 7 affiliated university teaching hospitals," he said.
He reiterated that the BUK commissioning included the launch of 11.41km of solar powered streetlights as well as a world-class renewable energy training centre.
The Vice President charged Nigerians to embrace the emerging renewable off-grid energy sector, saying it was poised to generate significant impact for the Nigerian market, as well as the un-served, underserved communities and higher institutions of learning.
Prof. Osinbajo stated that with the growing solar generation, there was need for more private sector participation in collaboration with the federal government.
The Managing Director of the Rural Electrification Agency (REA), Mrs. Damilola Ogunbiyi, described the project as the largest off-grid solar hybrid power plant in Africa.
She said "It is one that as Nigerians, we should be very proud of the project, thanks to the commitment of the Federal Government towards sustainable energy and education and education".
In his remarks, Vice Chancellor of BUK, Professor Mohammed Bello re-echoed that students and staff of the University could now experience learning and teaching in a safer, cleaner and more conducive academic environment.
It would be recalled that EEP is a Federal Government initiative under the Rural Electrification Agency aimed at providing an off-grid captive power that is reliable and sustainable across 37 Federal Universities and seven Federal Teaching Hospitals.
In addition, the EEP was meant to provide street lighting for illumination and safety as well as a component for workshop/ training centre for each of the EEP beneficiary institutions.
The Phase one of the EEP cut across nine Federal Universities and one Teaching Hospital which is located across the six geopolitical zones of the country.
The phase one is fully funded by the Federal Government of Nigeria (FGN) and will train 180 Female STEM students.
Within this phase there are seven solar hybrid projects currently benefitting from funding from the Green Bond issued by the FGN. The phase one projects was estimated to benefit 127,000 students and 28,000 staff of universities and 4,700 staff in Teaching Hospitals including Doctors, and power 2,850 streetlight.
Further analysis of the BUK power plant also showed that the project catered for 277 academic buildings, 120 commercial buildings and provided comfortable support accommodation for 478 staff. It is estimated that about 16.5 mw of existing generators and Carbon Dioxide emission would be conserved, thereby causing this quantum of mega watts capacity of petrol and diesel generators to be removed with the EEP become fully operational in the University.
Available statistics also showed that the solar of power infrastructure had a total capacity of 8.1mwh (mega watts per hour) battery storage, total capacity of 2.4mw backup generators, about 10,680 solar panels installed, with a total capacity of the solar panels at 3.5MWp.
On the street lighting and distribution infrastructure, the contractors Messrs. METKA provided a total of 694 installed street lightings, covering about 11.41km and with 9.636MW capacity of transformers.
The power project has a distribution infrastructure of eight transformers, nine distribution panels and about 2.65km length of distribution cables. The solar power project also houses a world class renewable training centre, where some research training courses would be undertaken by staff and students. Already about 20 female STEM students have undergone Solar Energy and Metering Training in the facility, while an additional 182 direct and indirect jobs had been created so far, including jobs for six Project Managers, three construction managers, two power systems engineers, five mechanical engineers, four civil engineers, 10 renewable experts, 11 designers, 12 electrical engineers, 40 brick layers and 89 laborers.