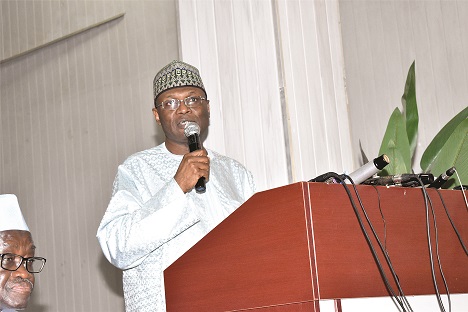 The Independent National Electoral Commission (INEC) has said that the University lecturers that would be deployed for this year's general elections as ad-hoc collation and returning officers must swear to an oath of neutrality.
The INEC Chairman, Professor Mahmood Yakubu, said this on Thursday in Abuja, during a meeting with Vice-Chancellors of Nigerian Federal Universities at the National Universities Commission (NUC), Abuja.
Professor Yakubu stated that the oath of neutrality was for all election staff in line with section 26 of the Electoral Act 2022. He added that the Commission would not deploy any university lecturer with obvious political lineage for the elections.
The Chief Electoral officer noted that "similarly, those who may not be involved in partisan politics but are known to have obvious political lineage should not be nominated. Furthermore, those who have been convicted of electoral malpractice must be excluded".
In his welcome address, the Executive Secretary, National Universities Commission, Professor Abubakar Adamu Rasheed, mni, MFR, FNAL, who was represented by the Deputy Executive Secretary, Administration, Mr. Chris. J. Maiyaki, urged the lecturers that would be deployed for the elections to be professional in the discharge of their national duties. He expressed optimism that University managers are people of impeccable character and trustworthiness, advising the Vice-Chancellors to scrutinise the staff that would be nominated for the national assignment in the interest of the image of the Nigerian University System and the country as a whole.
The Deputy Executive Secretary commended the INEC Chairman for his foresightedness and for believing in the NUS and its stakeholders, saying that he was a good ambassador of the University system. He explained that NUC would continue to partner with the nation's electoral umpire to ensure it discharges its mandates to achieve free, fair and credible elections.
In her response, on behalf of the Vice-Chancellors, the Chairman, Committee of Vice-Chancellors (CVC), Professor Lillian Salami, assured the INEC umpire that those who would be nominated would discharge their responsibilities diligently in the best interest of democratic and national development.
With the INEC Chairman at the meeting were all Commission's National Commissioners representing the six-geo political zones of the country as well as NUC Directors and Deputy Directors.