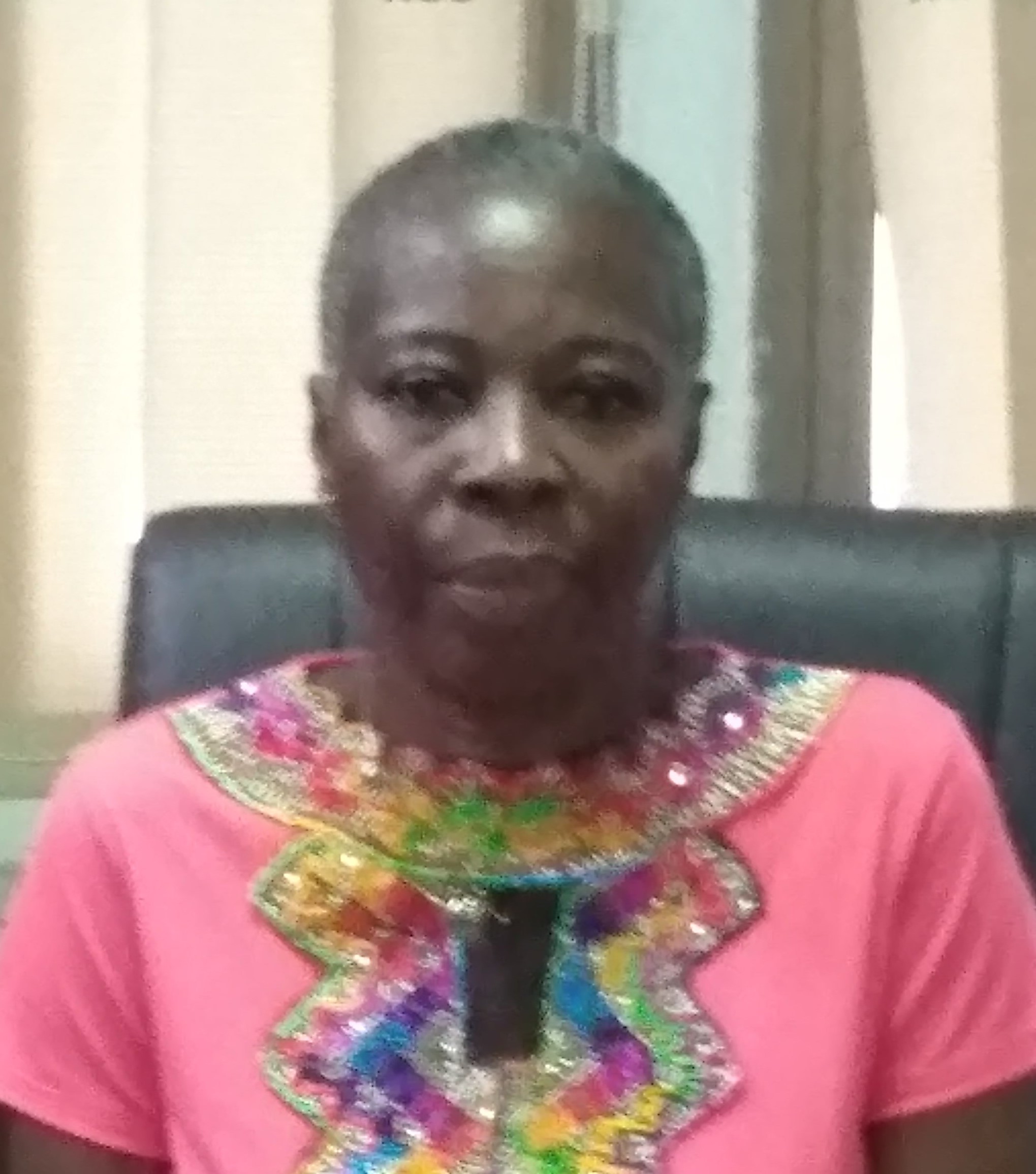 Director's Proflie
Mrs Agnes Izehinosen Bamgbala, is the Ag. Director, Inspection & Monitoring of the National Universities Commission  (NUC).  She possesses a Second Class Upper B.A. Hons Degree in History and a Masters Degree in Industrial & Labour Relations (M.I.L.R.) which were obtained from the University of Ibadan, Ibadan in 1980 and 1982 respectively.  In the course of her 30 year career, she has worked in both the public and private sectors.
She joined the services of the NUC on the 19th of September, 2006 as Chief Personnel Officer (Executive Secretary's Office). In addition to her duties as an Executive Assistant to the Executive Secretary, she also doubled as Service Improvement Desk Officer (SERVICOM) for the entire Commission. She worked in this dual capacity until September, 2011 when she was released on secondment to the newly established Federal University, Wukari to serve as pioneer Deputy Registrar, in the Office of the Vice-Chancellor. She resumed duty at the NUC in July, 2013 and was posted to the then Department of Quality Assurance (now Directorate of Accreditation) to serve as Chief Quality Assurance Officer in the Institutional Accreditation Division of the Department.  She was promoted to the rank of Deputy Director, Institutional Accreditation with effect from 1st January, 2014.  She was redeployed to the then Department of Open and Distance Education (now Directorate of Open Distance and e-Learning), on 30th October, 2014, to serve as Deputy Director, Open and Distance Learning.
Mrs. Agnes I. Bamgbala retained the position of Deputy Director, Open and Distance Learning until her appointment as Ag. Director, Inspection and Monitoring on 6th  August, 2019.
Vision
To be the arrow head of the Commission in its quest to enthrone and promote a culture of quality in teaching and learning in Nigerian universities for the purpose of producing globally competitive entrepreneurial graduates who are relevant to national development.
Mission
To ensure (through scrupulous inspection and regular monitoring) that Nigerian universities comply with all the provisions of the Benchmark Minimum Academic Standards and other quality assurance guidelines that government may lay down.
Mandate &Functions
The Mandate is to monitor and evaluate the compliance of Nigerian Universities with extant Laws, policies and regulations in areas of Academic Brief, Physical Master Plan implementation, University Law, Institutional Management and Governance as well as any other matter relevant to the orderly development and quality assurance in the NUS.
Functions
(1)        Review of Provisional Licences of Private Universities;
(2)       Conduct Post-Accreditation Monitoring Visits;
(3)       Carry out Inspection and Monitoring of Affiliate Institutions/Supervisory roles of Parent Universities;
(4)       Carry out Institutional Audit (Fact finding) Visits;
(5)       Conduct Post-Matriculation Inspection and Monitoring Visits;
(6)       Carry out Routine Inspection and Monitoring;
(7)       Collaborate with other Technical Directorates in the Commission and external Agencies.
Federal Universities Inspection & Monitoring Division
The Division is headed by Mr. Patrick Ukah (Acting)
State Universities Inspection & Monitoring Division
The Division is headed by Mrs. Favour Unuigbe (Acting)
Private Universities Inspection & Monitoring Division
The Division is headed by Mrs. Alissabatu Balogun